VP Shunt surgery cost in India starts from USD 5300 in top brain and neurosurgery speciality hospitals.

The patient may have to stay in the hospital generally 5 to 6 days.

The patient may have to stay in India totally about 3 weeks.

The best VP Shunt surgery hospitals in India are

Fortis Memorial Research Institute, Gurgaon, New Delhi

,

Artemis Hospital, Gurgaon, New Delhi

and

BLK Super Speciality Hospital, New Delhi

The best VP Shunt surgeons in India are

Dr Sandeep Vaishya

,

Dr. Jacob Alappat

,

Dr Aditya Gupta

,

Dr S K Rajan

,

Dr Rana Patir

and

Dr V.K Jain
What is VP Shunt or ventriculoperitoneal shunt?
A ventriculoperitoneal shunt (VP Shunt) is a medical device which is used for treating a medical condition of human brain i.e. hydrocephalus. The best neurosurgeons are the experts of VP Shunt Surgery and they suggest for the patients who has hydrocephalus.
What is hydrocephalus?
Hydrocephalus is a medical condition in which fluid is being accumulated in the brain and that results into high pressure in brain area of human body. VP Shunt is a medical device that decreases this pressure accumulated in the brain. The best neurosurgeons perform this VP Shunt surgery by inserting this device into brain of the patient under a general anaesthesia. This article tries to look at how the VP Shunt surgery is being done in India by best neurosurgeons in India in the top hospitals and how Haadimedics helps the patient to plan the same surgery in very affordable way. It also discusses about details of the procedure and risks related to the same.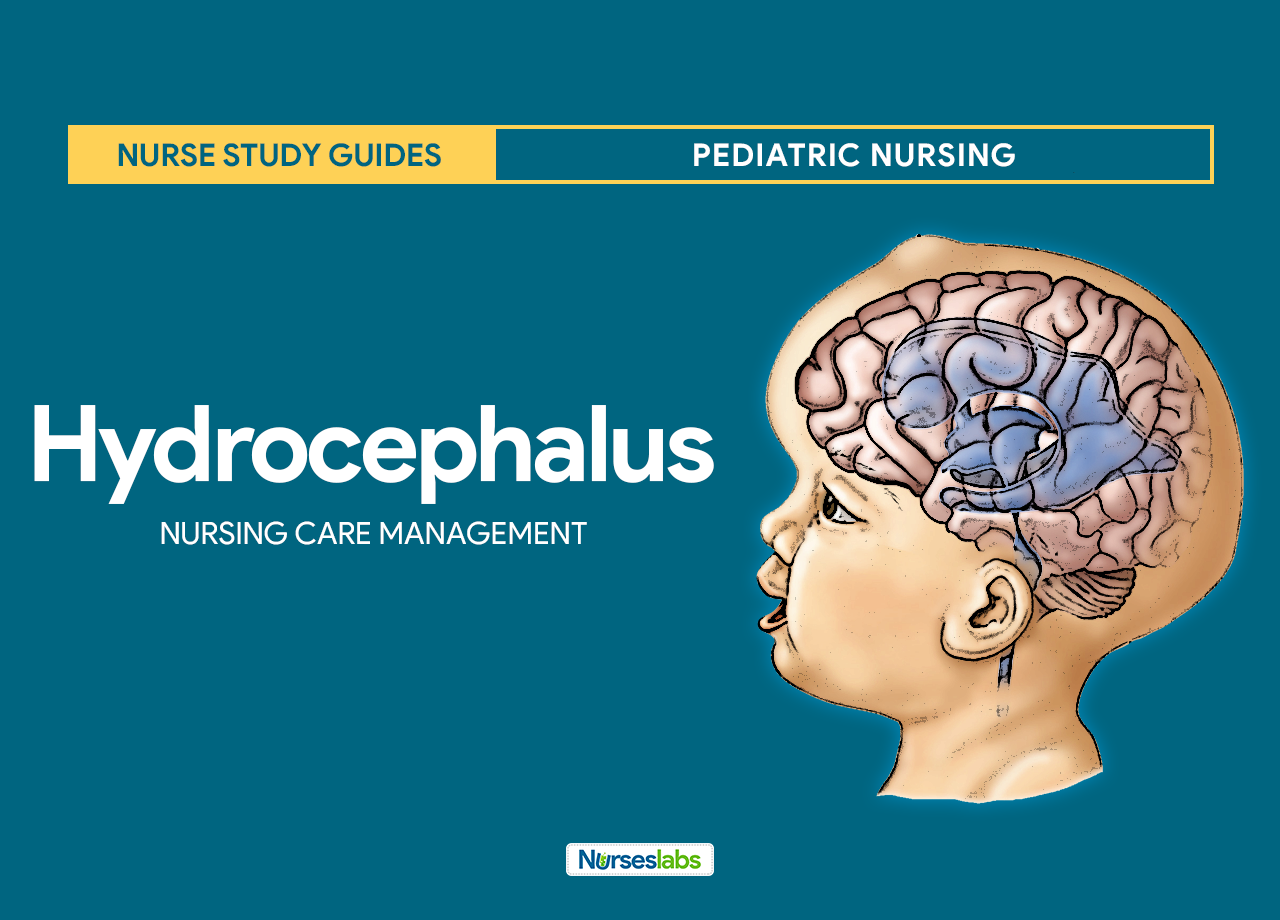 What is the purpose of VP Shunt surgery?
The purpose of a VP shunt is to remove fluid that is accumulated in a person's brain. The Fluid that is being accumulated in the brain will increase definitely brain pressure, which will be harmful. A VP shunt removes the excess fluid accumulated in the brain area, reducing pressure of human brain and body to reach into a safe level.
What are the parts of VP Shunt device?
Ventriculoperitoneal shunt or VP Shunt device consists of two tubes and a valve, and the tubes which are called as catheters removes the fluid from brain and drain the area for reducing the pressure.
The valve (Pump) works with controlling the shunt in order to remove the fluid from brain. One of the catheters, which is known as inflow catheter, works to remove the fluid from the brain through a small hole that the neurosurgeon makes in the skull of the patient. The second one, which is called as outflow catheter, works under the skin and that takes the fluids into another part of the body to drain the brain.
What are the two types of VP Shunts
There are two types of VP Shunts.
Programmable: a programmable shunt which will be having an external valve by which the neurosurgeon can readjust the shunt at any time after insertion as per the need.

Nonprogrammable: a non- programmable shunt is being programmed by the neurosurgeon in a way that when the fluid reaches into a volume then it drains. A non- programmable shunt can never readjust after insertion.
What VP Shunt is used for?
The best neurosurgeons at India suggest a ventriculoperitoneal shunt or VP Shunt surgery to treat hydrocephalus, which in another term can be said as water on brain. If an individual's brain's cavities are filled with cerebrospinal fluid (CSF) pools, then that is a condition of hydrocephalus. The duty of cerebrospinal fluid (CSF) in human body is to given necessary nutrients to the brain of a human being and to remove all wastes. cerebrospinal fluid (CSF) goes through ventricles which are cavities in brain. It removes water from the brain and the blood then reabsorb it. But an individual having hydrocephalus will never have the process in its natural way. On the other hand, these cerebrospinal fluid (CSF) pools are being accumulated together in ventricles of brain and that for sure, increase the pressure, and that results in death or brain damage if VP Shunt surgery is not done.
There are different situations if an individual is suffering from hydrocephalus. He may have an obstruction in his brain that may stop cerebrospinal fluid (CSF) functions. An individual with overproduction of cerebrospinal fluid (CSF) also may result in hydrocephalus. Improper absorption of cerebrospinal fluid (CSF) also may result in hydrocephalus.
What are the factors can cause hydrocephalus?
Hydrocephalus can be hereditary, or by head injury, brain tumour, brain stroke, brain infection. All these above said factors can be reasons for hydrocephalus.
What are the symptoms of hydrocephalus?
An individual who has hydrocephalus may have memory problems, irritability, , vision problems, poor coordination, headaches, loss of bladder or bowel control, trouble in thinking, increased head size and seizures.
How is the VP Shunt surgery procedure in India?
The best neurosurgeons in India performs the ventriculoperitoneal shunt or VP Shunt surgery by fitting the shunt by giving the hydrocephalus patient general anaesthesia. The best neurosurgeons in India open the brain or skull of the patient through a small incision near the ear side of brain once he is asleep after anaesthesia. The neurosurgeons then will fit the inflow catheter into patient's brain and the valve to th last part of the catheter in order to control. The outflow catheter will be fit under the skin and that will reach into a small incision at abdomen. absorption of cerebrospinal fluid (CSF) and removing of the fluid can be done by this way of VP Shunt surgery. Once the VP Shunt incision surgery is done, the draining system will start working.

Factors Affecting the Cost of VP Shunt surgical treatment in Different States of India
The underneath given motives and factors affect the value of VP Shunt surgery in Indian states:
• VP Shunt surgical operation value in Delhi: Delhi is the capital metropolis of India and the handiest metro metropolis situated inside the northern a part of India. The VP Shunt surgical operation fee in Delhi is about USD 5300-7000. It is very important to say that the quality Doctors in Delhi for the remedy are very renowned and experienced as there are many sufferers are visiting on daily foundation from abroad. The VP Shunt surgical treatment value in Delhi comparatively aggressive as there are many fine doctors to be had in the town. Most of the patients are journeying with Haadimedics for their remedy in Delhi as they assist them to take informed selection of best choices according with their background.
• VP Shunt surgical operation cost in Mumbai: Mumbai is the enterprise capital of India and main hub of giant agencies working across the world. There is numerous hospitals which include Kokileban Medical Institute which is designed to provide higher offerings for medical treatments and known as a Healthcare hub, Nanavati Hospital which presents offerings for sixty five years with very cutting-edge offerings, Fortis hospital which has the first blood bank in India and exceptional known for its innovations and different hospitals also.
• VP Shunt surgery price in Kerala: Bone marrow transplant price in Kerala is comparatively similar to the opposite major towns in India. However, cities in Kerala, like Kochi and Calicut are satisfactory choices of majority of Arab and African patients come for VP Shunt surgery in India. It is usually because, Kerala is a geographically stunning and culturally profound and couples while they need to stay for a couple of days, they choose the same. Moreover, the cancer treatment Doctors in Kerala famed and acclaimed throughout the globe. Another unique cause for Arabs for who prefer Kerala for this remedy is that majority of Keralites are working in Arab countries, so they are more acquainted with their lifestyle and tradition. Moreover, there can be no hidden prices for this treatment in Kerala.
• VP Shunt surgical treatment cost in Bangalore: Bangalore is a colorful town positioned inside the southern part of India. Bangalore has a tendency to have a mild weather in some unspecified time in the future of the one year and in the end is a top-notch location to go to at nearly any time of the year. The average bone marrow transplant value in Bangalore is approximately USD 7000. Haadimedics enables all to plan their Treatment in Bangalore.
The best hospitals for VP Shunt surgery in India
The best doctors for VP Shunt surgery in India
What are the precautions and Preparation for VP Shunts Surgery in India?
The hydrocephalus patient must stop drinking alcohol, in order to prepare VP Shunt surgery as this negatively affect surgery at first and recovery followed. The best neurosurgeons in India recommend stopping taking Vitamin E before VP Shunt removal surgery as it may result in bleeding. The patient must take advice of the best neurosurgeons before the surgery regarding their plans if they already take any medication for any other illness. Haadimedics can help patients to get best neurosurgeons for planning their surgery with care and support. The patient has to get advice with clarity from neurosurgeons if he or she has any heart diseases, allergies, or sleep apnea or so on in order to plan the surgery smoothly. Generally, neurosurgeons in India advice patents not to take food or water from midnight onwards till VP Shunt surgery.
Tips for speedy recovery after VP Shunts Surgery in India?
After VP Shunt surgery, a patient mostly may suffer from mild headache. The senior and experienced neurosurgeons in India generally prescribes pain killers for relieving the pain. The patients right after surgery is advised to not take heavy food but liquids only. The stiches generally will be removed after 15 days of treatment while the patient goes for follow ups. In most of the case in India, while the patient is from abroad, the doctor suggests stich removal at their country from any local hospitals once they returned home. It is always very important to stay safe each and every day and clean the place where the VP Shunt surgery was done till the stich removal in order to avoid all kind of possibility of infection.
It is always advised to get advice of neurosurgeon regarding bath and daily activities after VP Shunt surgery. Because, the condition of patient to patient may change as per the health conditions of patients.
Risks and Complications of VP Shunts Surgery Preparation in India?
There are some less complicated risk factors for VP Shunt surgery. The patients are advised to get educated all these in order to avoid psychological stress may be created after surgery.
The general anaesthesia may have some adverse results as well like variation in blood pressure, difficulties in breathing and heart pulse rate variation.

There are chances for some discrepancies in the working of VP Shunt after surgery. Sometimes, it may be needed to replace the same. The swelling or redness on the area where the catheter is going through, vomiting, headaches, troubles in awaking after sleep, extreme body tiredness and variation in balance are some of the sighs of the same.

There are chances for infections as well. Redness, pain around the area, fluid leakage, swelling, high fever and headache are some of the major signs of infection after VP Shunt surgery. The patients are requested to go to doctor at the earliest to check the same. But the possibility for the same is only for the first week after the surgery.

It is advised to keep away from magnetics as it may affect work of shunt inserted in the VP Shunt surgery.
But best neurosurgeons in India suggest getting a CT Scan done after surgery to confirm that the VP Shunt surgery was done successfully.
Why Haadimedics is important for VP Shunt surgery in India?
India is the best place for VP Shunt surgery because of three tings. The first the cost if VP Shunt surgery in India is very affordable and cheapest comparing to all other countries in the world. Secondly, India has the best doctors in neurosurgery as they have years of experience in handling VP Shunt surgery. Thirdly India has well equipped hospitals with highly developed technical facilities for VP Shunt surgery.
Haadimedics is the best platform in India for planning your entire journey for VP Shunt surgery in India. Haadimedics helps you to plan your treatment with best neurosurgeons who has good experience in VP Shunt surgery at top hospitals in India. First of all, you have to send the medical report of your patient to the Patient Relation Manger of Haadimedics and he will help you to get opinion from top VP Shunt surgeons in India at best neurosurgery hospital in India. Haadimedics will plan your journey, visa, accommodation, translator, and your entire days in India as your second home.
References for the article:
What is hydrocephalus? (n.d.)
https://www.aans.org/Patients/Neurosurgical-Conditions-and-Treatments/Hydrocephalus
Fact sheet shunt systems for the management of hydrocephalus. (n.d.)
https://www.hydroassoc.org/docs/FactSheets/FactsheetShuntSystems.pdf
Dulebohn, S. C., & Mesfin, F. B. (2018, November 13). Ventriculoperitoneal Shunt
https://www.ncbi.nlm.nih.gov/books/NBK459351/
What is hydrocephalus? An overview. (n.d.)
https://www.hydroassoc.org/what-is-hydrocephalus-an-overview/