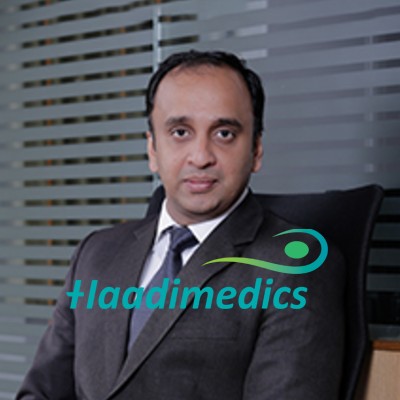 Dr Amrithlal A. Mascarenhas Send Enquiry
Get response within 24hrs
Consultant Spine Surgeon & Orthopedic Surgeon | Bangalore | India
MBBS, MS - Orthopaedics, FNB - Spine SurgeryMS. FNB – Spine Surgery | 19 Years of Experiences
---
Dr. Amrithlal A. Mascarenhas - Consultant - Spine Surgery and Orthopaedic Surgery at Vikram Hospital Bengaluru.
He completed his FNB (Spine Surgery) National Board Fellowship in Spine surgery from Indian Spinal Injuries Center, New Delhi, India.
His practice is devoted exclusively to the treatment of complex paediatric and adult spinal deformities as scoliosis, flatback syndrom, high-grade spondylolisthesis, and major truncal imbalances due to various spinal deformities.
Based on his past academic and clinical achievements, Dr. Amrithlal A. Mascarenhas has good experience in managing the latest and safest techniques for surgical correction of the most severe spinal deformities.
His surgical skills in spine includes Percutaneous Techniques, Lumbar Discectomy - Endoscopic (Matrix-Medtronic), Percutaneous Pedicle Screw Fixation of Lumbar Spine (Longitude and Sextant), Minimally Invasive TLIF, Interspinous Spacer (In- Space), Odontoid Screw Fixation, Kyphoplasty and Vertebroplasty.
The Spine Surgery department at Vikram Hospital is led by our specialist spine surgeon Dr. Amrithlal A Mascarenhas who is dedicated towards the treatment of all spinal disorders.
He believes that emergency treatment of spinal fractures is the key to a better patient outcome.
He understands that the patients with spinal disorders need the state-of-the-art treatment options of minimally invasive spine surgery to achieve good recovery with minimal damage to the spine.
He offers key-hole spine surgery so that our young and elderly patients can get back to work at the earliest.
Children with spinal disorders get the best attention here so that their growth is not hampered by spinal disease.
He is very special for spinal ailments like Spinal Trauma, Degenerative Spine Diseases, Herniated Discs, Spinal Instability, Spinal Deformity, Spinal Stenosis and Spinal Tumours.
QUALIFICATION/EDUCATION
SPECIAL INTEREST 
• Spinal Deformity Correction
• Keyhole Spine Surgery
• Spinal Fractures and Spinal Cord Injury
• Spinal tumor resection
Patient Satisfaction Reviews
Mivaan jain on 21 Nov 2017
I was here admitted for 8 days and I can tell that Vikram hospital is really very good.
In my experience the doctors were really very friendly and checking on me every time.
The nurse and other staff were really good.
I never felt lonely in here since the nurse would chat with me like a friend and I never felt here like I was condensed in small space cause the hospital is huge.
My experience was really cozy.
Daljit Sethi on 09 Oct 2017
Good set of Doctors in all faculties. Experienced and efficient nursing dept.
Hospital equipped with all modern facilities.
Rampayan Payan on 17 Sep 2017
Recently had to take a relative who was admitted. Good international experience, kind nurses. We had taken a twin sharing room. Good coverage of TV channels which keep your mind off your health condition. :) Food is available at top most floor. Its a little expensive but tasty. There is also a coffee day on ground floor
Deformity Correction– Scoliosis and Kyphosis surgery to straighten a bent spine
Minimally Invasive Spine Surgery– Pain Relief in case of slip disc, through Key Hole Surgery
Spinal Reconstruction– Restoring Normalcy to spine with artificial material in case of spinal tumours, spinal fractures and spinal infections
Movement Preserving Spine Surgery– Artificial Disc Replacement and Preserving Spine Flexibility in case of degenerative spinal disorders
Spinal Tumour Surgery– Removal of Tumor and Prevention of Paralysis
Spinal Fracture– Early surgery to prevent Spinal Cord Damage
Revision Spine Surgery– Complex Spine Surgeries on patients with failed previous spine surgery
Geriatric Spine Surgery– Ensuring better quality of life through spine surgery using minimally invasive spine surgery techniques
Related News Articles:
No Related News Articles
Related Patient Stories:
No Related Patient Stories