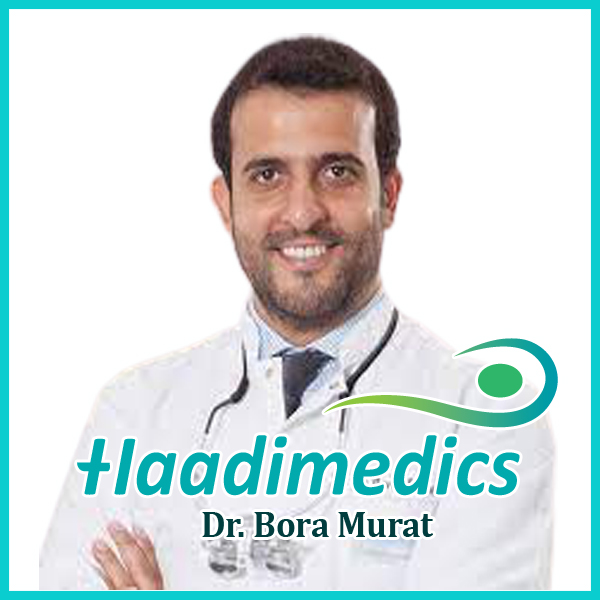 Get response within 24hrs
Dental Surgeon | Istanbul | Turkey
| Years of Experiences
---
Dt. Bora Murat is specialized in Aesthetic Dentistry and Implantology.

Dt. Murat completed his graduation from Istanbul University Faculty of Dentistry.

He also obtained an education at The German Implant Association located in Berlin.

He is an active member in many medical association including, EDAD Aesthetic dentistry association, CADA computer Aided Dentistry Academy

He has good experience in dentistry sector from LIV Hospital, Johns Hopkins Medicine, Own dental practice / Nişantaşı, Aesthetic Dentistry and Implantology, Nişantaşı

Nişantaşı

Acibadem Harvard Medical International / Kadıköy-Istanbul

He has authored 43 International Articles, 19 National Articles, presented 18 International Conference Presentations, and obtained 14 Refereeing Position in International Journals.
DGI (The German Implant Association) / Berlin-Germany Curriculum Oral Implantology, Implantology | 2007 – 2009

Istanbul University / Istanbul-Turkey The Faculty of Dentistry | 1999 – 2004
Aesthetic Dentistry

Implantology.

Hollywood Smile

Aesthetics Digital Dentistry

Conservative treatments

Endodontic Treatments

Oral implantology

Bone augmentation

Otogen bone grafting

Immediat implantation and loading

All on four (fast and fixed technique)

Sinüs lifting

Aesthetic area soft tissue management for implant – computer guided implant treatments

Smile design

Digital smile design

Implant supported prosthesis

Digital dentistry CAD/CAM

Laminate veneer

Prepless veneer

Zirkonyum oksit crown

Computer guided implant treatments
Related News Articles:
No Related News Articles
Related Patient Stories:
No Related Patient Stories
Get response within 24hrs
Help Us With Your Details