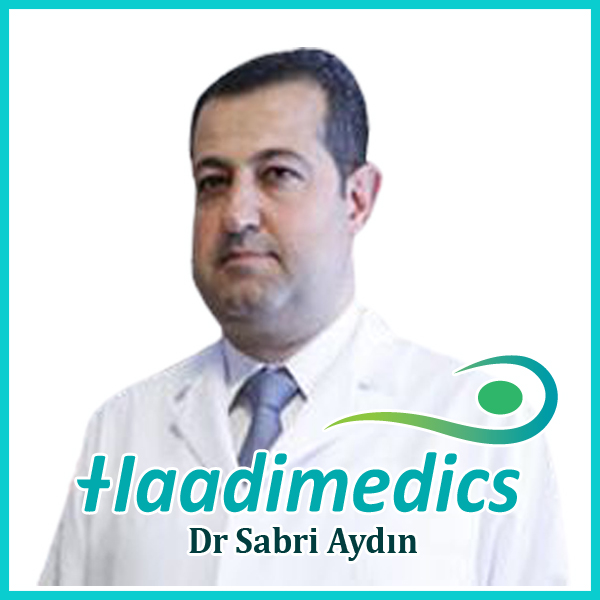 Get response within 24hrs
Neurosurgeon | Istanbul | Turkey
MBBS, MD | 28 Years of Experiences
---
Dr. Sabri Aydin is one of the world popular neurosurgical specialists located in Istanbul, Turkey. He has more than 28 years of rich experience in the Neurosurgery field.

Dr. Aydin was born in 1972. He completed his graduation from Istanbul University – Faculty of Medicine in 1995.

He worked at Istanbul University - Cerrahpaşa Faculty of Medicine between 1997 and 2004 as a neurosurgical assistant and general practitioner.

Dr Aydin completed his neurosurgical specialization in 2004.

In 2003 and 2004, he served as a clinical observer at OHSU (Oregon Health & Science University) School of Medicine on Stereotactic and Functional Neurosurgery.

Later, he joined Istanbul University Cerrahpasa Hospital between 2004 and 2006 as a neurosurgical specialist.

Between the years 2006 and 2010, he served at different private hospitals. In these years, in 2007 and 2008, he was a CNS George Ablin International fellow at UIC School of Medicine Department.

He also worked on Stereotactic and Functional Neurosurgery.

Since 2014, Dr. Sabri Aydın has been working at Medistanbul Hospital, Istanbul as a neurosurgical expert specialist.
Istanbul University - Cerrahpaşa Faculty of Medicine
Stereotactic and Functional Neurosurgery

Disorders Surgery

(Dystonia, Parkinson disease, tremor, and psychosurgery)

Pain Management

(Spinal cord stimulation, Morphine, and baclofen pumps, destructive surgeries, and motor cortex stimulation)
Related News Articles:
No Related News Articles
Related Patient Stories:
No Related Patient Stories
Get response within 24hrs
Help Us With Your Details