Hospital: Al Salama Eye Hospitals, Calicut, Kerala
Name:

Al Salama Eye Hospitals, Calicut, Kerala

Established In:

2000

No of Beds:

20

No of ICU Beds:

Country:

India

City:

Calicut

Website: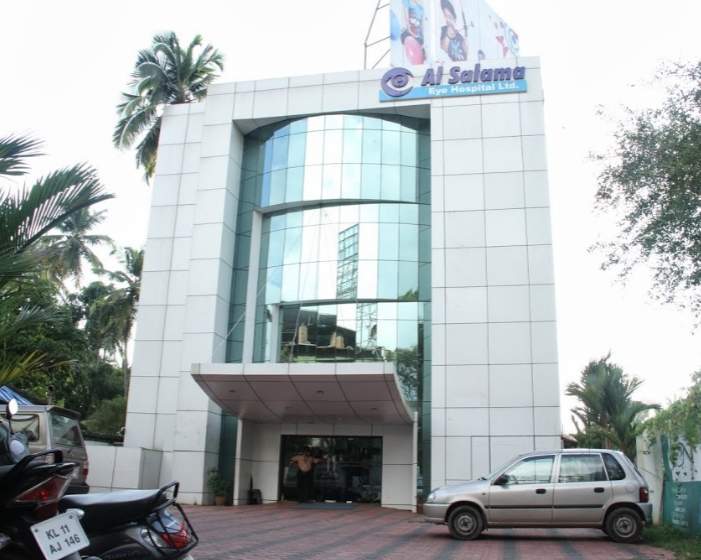 Top Doctors in Al Salama Eye Hospitals, Calicut, Kerala
Al Salama Eye Hospitals, Calicut, Kerala
---
Al Salama Eye Hospital is a best eye hospital providing treatment for a wide range of eye problems.
It is the only iLasik (Femtosecond Blade Free Lasik) Centre in Kerala and provides all subspecialties equipped with the latest equipments available in the world.
it is renouned eye hospital in Kerala. Many foriegn patients have taken treatment there.
It also has satellite centers at Kozhikode, Kannur and Perinthalmanna to extend eye care services.
Specialities
---
The center has specially designed outpatient department and surgical facilities together with the patient-oriented approach.
All the specialists working are recognized authorities in their concerned fields.


The hospital has full-time consultants through different super specialties
The team performs all kinds of surgeries such as Retinal Detachment Surgery (RD), Corneal Grafting, Ocular Plastic Surgery, Squint, LASIK & Refractive Surgeries and other latest procedures in cataract surgery.
Fecilities
---
Infrastructure
---
All the departments including Refraction room, Outpatient Consultation room, Operation Theatre, Diagnostics, Day Care and In-patients area are of around 15,000 square feet.
The Operation theaters are designed as per international standards and equipped with the latest sophisticated equipments.
Near by Locations
---
Cochin International Airport, Calicut
Distance: 15 KMs
Time: 20 Minutes
Get response within 24hrs
Help Us With Your Details