Hospital: Hiranandani Hospital, Vashi – A Fortis network Hospital
Name:

Hiranandani Hospital, Vashi – A Fortis network Hospital

Established In:

2007

No of Beds:

149

No of ICU Beds:

Country:

hospital-26.jpg

City:

Mumbai

Website: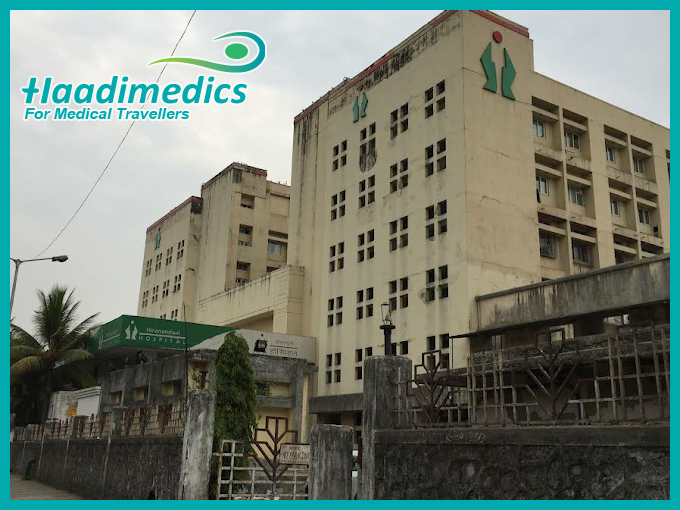 Top Doctors in Hiranandani Hospital, Vashi – A Fortis network Hospital
Hiranandani Hospital, Vashi – A Fortis network Hospital
---
Established in 2007, Hiranandani Hospital, Vashi – A Fortis network Hospital is an advanced tertiary care, multi-specialty hospital equipped with 149 beds and spread over an area of 1, 20,000 sq. ft. We possess wealth of medical expertise with the finest talents amongst doctors, nurses, technicians and management professionals. The hospital is equipped with a super ICU to provide emergency medical care to critically ill patients.
The critical care facility is augmented with the state-of-the-art facilities that facilitate speedier diagnosis and efficient monitoring. Our team of highly dedicated professionals works here in an environment that enables them to deliver the highest quality of healthcare.
Hiranandani Hospital is the only hospitals in Navi Mumbai to be accredited by the National Accreditation Board of Hospitals (NABH). Our Centre for Neuro Science is overseen round the clock by a team of renowned para-medical professionals.
Hiranandani Hospital, Vashi – A Fortis network Hospital's pathology lab has established a niche place in the medical fraternity. We are the only hospital with an SRL -NABL accredited pathology laboratory.
Hiranandani Hospital, Vashi – A Fortis network Hospital deliver holistic and efficient medical treatment to our patients has won recognition in the form of the National Energy Conservation Award, bestowed by the honourable President of India.
Hiranandani Hospital, Vashi – A Fortis network Hospital is a multi-speciality tertiary care hospital equipped with comprehensive medical care varied facilities such as cardiology, orthopaedic science, paediatric science, neurology, diabetic care, urology, nephrology, ENT, obstetrics and gynaecology. The hospital is well equipped to conduct cosmetic surgery, bariatric surgery along with neuro and spine care.
The hospital has established itself as well respected institution in all major specialties. A well-known hospital in the city of Mumbai for over 25 years, the Hospital strives to treat patients with clinical excellence paired with compassion.
Specialities
---
Breakthrough Cases
Fortis Hiranandani Hospital, Vashi discharged the 56 year old male patient from Bhiwandi who received the 1st Kidney Transplant at the hospital. The patient, who suffered from End-stage Renal Disease(ERD), had the Kidney Transplant procedure successfully conducted on him on August 24, 2016. This life saving transplant was made possible when a 66yr old female patient, admitted at the hospital, was declared Brain Dead following Subarachnoid Hemorrhage (Brain Hemorrhage).
Fecilities
---
COMFORT DURING STAY
TV in room
Private rooms
Free Wifi
Phone in Room
Mobility accessible rooms
Family accommodation
Laundry
Welcome
MONEY MATTERS
Health insurance coordination
Medical travel insurance
Foreign currency exchange
ATM
Credit Card
Debit Card
Netbanking
FOOD
Diet on Request
Restaurant
International Cuisine
TREATMENT RELATED
Medical records transfer
Online doctor consultation
Rehabilitation
Pharmacy
Document legalisation
Post operative followup
LANGUAGE
Interpreter
Translation services
TRANSPORTATION
Airport pickup
Local tourism options
Local transportation booking
Visa / Travel office
Car Hire
Private driver / Limousine services
Infrastructure
---
World class trauma facility is operational 24x7.
A state-of-the-art 256 Slice Brilliance iCT Scanner is used across all Fortis Hospitals.
Fortis Group is the first in the world to conduct Radiation Therapy.
Brain Suite, CT based Brain Suite, equipped with Intra-Operative CT for brain and spine are used at all its branches.
300 beds the multi specialty hospital also houses 48 Private classic Rooms & 21 Twin Classic Rooms, 48 Twin Premium Rooms,  2 Private Premium Rooms and 6 suites.
Economy room can incorporate 8 adults (male) and 8 adults (female).
All rooms are comfortable, quiet and contain all the amenities required for a safe and rested recovery.
State-of-the-art ambulatory systems for emergencies along with Non-Invasive Image Processing, Echocardiography, Stress Tests, Cardiovascular CT's and Thallium heart mapping.
The Radiology Department is equipped with full range of radiological services related to MRI, CT, Ultrasound, Fluoroscopy, Mammography, Dexa, X-Rays and intervention procedures.
Has well-equipped Life Support Ambulances.
World's first Digital MRI technology 3 Tesla is used across all the Fortis Hospitals.
Blood bank is operational 24x7.
Near by Locations
---
Get response within 24hrs
Help Us With Your Details