Hospital: Nanavati Super Speciality Hospital, Mumbai
Name:

Nanavati Super Speciality Hospital, Mumbai

Established In:

1950

No of Beds:

350

No of ICU Beds:

70

Country:

Maharashtra

City:

Mumbai

Website: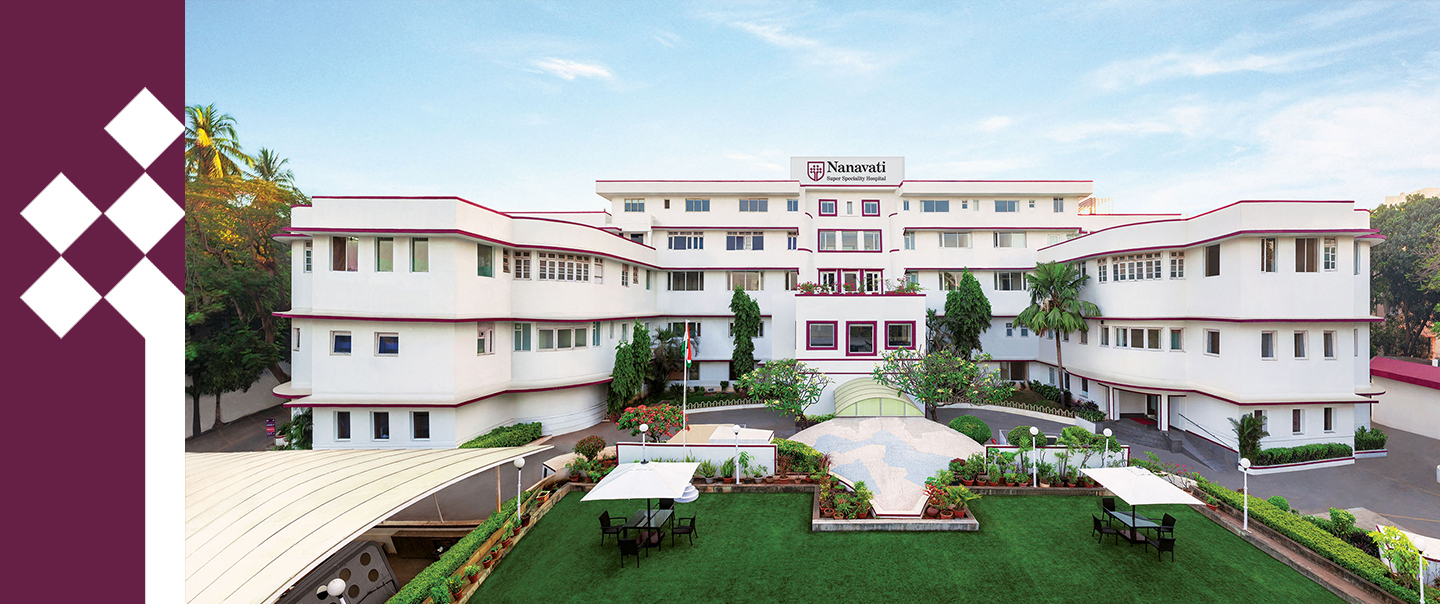 Top Doctors in Nanavati Super Speciality Hospital, Mumbai
Nanavati Super Speciality Hospital, Mumbai
---
The iconic healthcare institution of Mumbai, Dr. Balabhai Nanavati Hospital, blessed by Mahatma Gandhi and inaugurated in 1950 by India's first Prime Minister Jawaharlal Nehru, is now reintroduced as Nanavati Super Speciality Hospital.
Nanavati Super Speciality Hospital has been at the forefront of healthcare for 65 years.
Today the 350 bed facility housing 55 speciality departments offers a plethora of services in practically every field of modern medicine and health care. Our well-equipped hospital rooms, state-of-the-art departments and technologically advanced systems are all backed by the expertise and reputation of over 350 consultants, 100 resident doctors, 475 nursing staff and 1500 employees.
Specialities
---
The hospital's state-of-the-art Imaging Centre, spanning over 10,000 sq. ft, houses 3 Tesla 32 channel wide bore Magnetic Resonance Imaging (MRI) scanners with MR guided Focused Ultrasound Surgery (MRgFUS) and High-Intensity-Focused-Ultrasound, 64 slice Positron Emission Tomography–Computed Tomography (PET CT) with cardiac capability. The Catheterization Lab at Nanavati Heart Centre which is the first of its kind in Mumbai, has a team of highly experienced and qualified faculty providing 24x7 Interventional Cardiac Services.
Nanavati Cancer Centre provides comprehensive Cancer Care with organ-specific specialist teams in a holistic manner. The hospital offers advanced services for the treatment of heart conditions including Minimal Access Cardiac Bypass Surgery. The Bariatric Surgery (Weight Loss Surgery) program at Nanavati is one of the largest in the region. The hospital provides a wide spectrum of Super Speciality Services in the field of Neurology, Neurosurgery, Urology, Kidney Transplant, Nephrology, Gastroenterology and Surgical Gastroenterology, Liver Transplant, Orthopaedics including Spine Surgery, Joint Replacement & Sports Medicine, Cosmetic & Reconstructive Surgery and comprehensive Mother & Child Care. In addition, process-driven Critical Care services, along with the most advanced Diagnostic and Imaging facilities, provide the necessary backbone for holistic, comprehensive and contemporary patient care.
Besides being the leader for therapeutic services, the Hospital also has region's largest medical post-graduation program with over 70 seats in DNB and CPS aimed to create well-trained, ethical, skilled, resourceful leaders dedicated to the passion of healing that will empower the future medical fraternity.
With an aim to achieve professional excellence in delivering quality care while pushing the frontiers of care through research and education and adhering to the national and global standards in healthcare, Nanavati Super Speciality Hospital provides quality healthcare to all sections of the society.
Fecilities
---
COMFORT DURING STAY
TV in room
Private rooms
Free Wifi
Phone in Room
Mobility accessible rooms
Family accommodation
Laundry
Welcome
MONEY MATTERS
Health insurance coordination
Medical travel insurance
Foreign currency exchange
ATM
Credit Card
Debit Card
Netbanking
FOOD
Diet on Request
Restaurant
International Cuisine
TREATMENT RELATED
Medical records transfer
Online doctor consultation
Rehabilitation
Pharmacy
Document legalisation
Post operative followup
LANGUAGE
Interpreter
Translation services
TRANSPORTATION
Airport pickup
Local tourism options
Local transportation booking
Visa / Travel office
Car Hire
Private driver / Limousine services
Infrastructure
---
With 350 beds in total, the hospital has one of the biggest Critical Care Units in Western India with 75 beds dedicated to different specialties.
Spanned in more than 10,000 square feet, Imaging Centre of hospital has 3 Tesla 32-channel wide bore MRI scanner, 64-slice PET CT and High Intensity Focused Ultrasound.
The Out-Patient Department covers more than 75,000 sq ft.
The heart institute is equipped with Allura Xper FD 10 System, which is first of its kind in Mumbai.
It has 8-bed Neonatal Intensive Care Unit (NICU) and 12-bed pediatric ICU for Department of Pediatrics.
Near by Locations
---
Airport
Distance: 4 KMs
Time: 17 Minutes
Get response within 24hrs
Help Us With Your Details