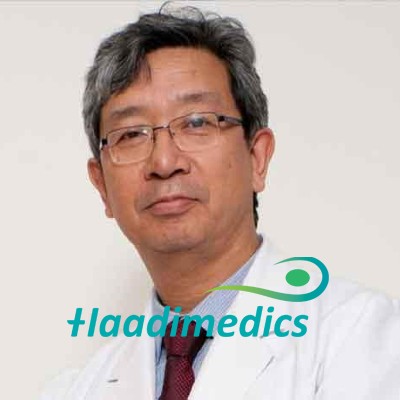 Get response within 24hrs
Chairman, Neurosurgeon | New Delhi | India
MBBS, MS, MCh | 25 Years of Experiences
---
Dr. Rana Patir is an eminent Neurosurgeon of India with more than 23 years of experience in the field of advanced neurosurgery. Besides being a teaching faculty at AIIMS and at Sir Ganga Ram Hospital, and professor of Neurosurgery at Guwahati Assam.
He has also been the head of the department of Neurosurgery at Max hospitals, and Sir Ganga Ram hospital New Delhi.
He is known as one of the best Neurosurgeons and spinal surgeons in India, having more than 10,000 neurosurgical procedures to his credit.
He specializes in Minimal Invasive Brain and Spine Surgery, Skull Base Surgery, Neurovascular Surgery, Extra Cranial-Intracranial Bypass Surgery, Pediatric Neurosurgery and Epilepsy Surgery.
With over two decades of experience, Dr Patir is considered one of the best neurosurgeon in India.
MS (General Surgery, MCh (Neurosurgery) Fellowship in Neurosurgery (UK)
Speciality Interests: 
Epilepsy Surgery
Paediatric Neurosurgery
Neuromodulation especially for Pain Management
Skull Base Surgery
Neurovascular Surgery
Minimal Invasive Brain and Spine Surgery.
Work Experience: 
Director, Neurosurgery, Max Healthcare
Chaired the Department of Neurosurgery, Sir Ganga Ram Hospital, New Delhi
Registrar, Regional Neurosciences Centre, New Castle upto Tyne
Professor of Neurosurgery at Guwahati Medical College
Fellowship in Neurosurgery at New Castle, UK
Former Associate Professor, AIIMS
Research Experience :
Have authored several papers and chapters in peer reviewed national and international medical journals and test books.
Deep Brain Stimulation
Carotid Endarterectomy
Cerebral Angioplasty
Cerebral or Brain Aneurysm Treatment
Endovascular Coiling
Surgical Clipping
Brain Tumor Surgery
Pineal Region Tumors Treatment
Gliomas Treatment
Meningioma
Schwannomas
Metastatic Tumors Treatment
Chemotherapy
Radiotherapy
Gamma Knife for AVM or Brain Tumor
Microvascular Decompression MVD
Percutaneous Balloon Compression (PBC)
Stereotactic Radio Surgery
Percutaneous Steriotactic Treatment - PSR
Radiofrequency Rhizotomy - Neurotomy
Cervical Corpectomy
Lumbar Laminectomy for Spine
Minimally Invasive Spine Surgery
Spinal Fusion Surgery
Cervical Spine Surgery
Spinal Endoscopic Surgery
Spine Tumour Surgery
Scoliosis Spine Surgery
Spine Decompression Surgery
Comprehensive Myelopathy - Spinal Cord Surgery
Spinal Instrumentation
Vertebroplasty and Kyphoplasty
Temporal Lobectomy
Lesionectomy
Hemispherectomy
Corpus Callosotomy
Vagus Nerve Stimulation
Multiple Subpial Transections MST
VP Shunting
Ventriculostomy
Skull Base Surgery
Sleep Disorders
Restless Leg Syndrome Treatment
Narcolepsy Treatment
Headache
Multiple Sclerosis Treatment
Chronic Cerebro Spinal Venous Insufficiency Treatment
Liberation Treatment
Sensory Ataxia Treatment
Vitrectomy
Diabetic Retinopathy
Get response within 24hrs
Help Us With Your Details