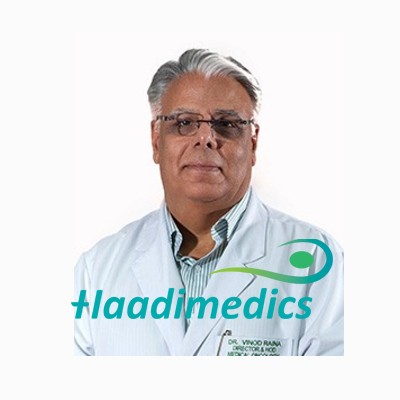 Get response within 24hrs
Director & HOD, Medical Oncologist | New Delhi | India
MBBS, MD, FRCP | 38 Years of Experiences
---
Dr. Vinod Raina is one of India's foremost Medical Oncologist more than 38 years experience in field of Medical Oncology.
He perform approximately 600 transplants for various cancers, the largest in India in the last 20 years. This includes about 250 allotransplants.
He Transplants Performed first high dose chemotherapy and peripheral blood stem cell transplant in India.
Have considerable research experience, Principal investigator of approximately 50 projects in AIIMS, the largest number.
Co-Founder of INDOX Network, and a very successful and popular network.
SPECIALIZATION
Medical Oncology
Hematology
Concurrent Bio – Radiotherapy
Paediatric Chemotherpy
Palliative Bio - Chemotherapy
Related News Articles:
No Related News Articles
Related Patient Stories:
No Related Patient Stories
Get response within 24hrs
Help Us With Your Details